Beach Volleyball Is More Than Just A Game
When you make the decision to learn beach volleyball – your life will change for the better. We promise. Side effects of learning beach volleyball include…
Volleyball Solutions Has Changed Your Classmate's Lives - Are You Next?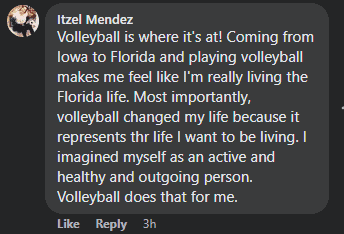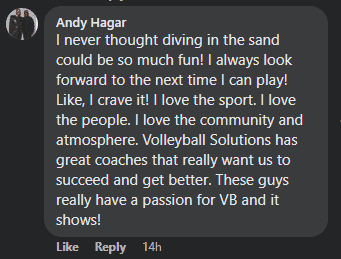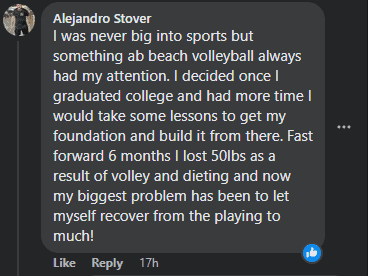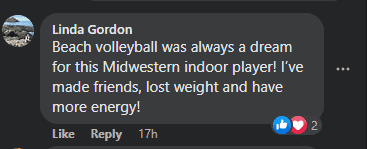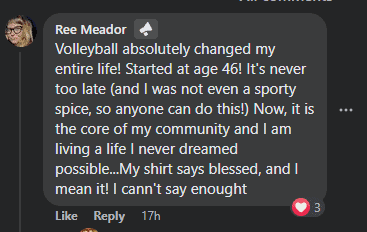 Are Beach Volleyball Classes Right For You?
While our beach volleyball classes accomodate a wide variety of St. Petersburg's finest, you may find classes especially to your liking if: 
You recently moved to St. Pete

and are tired of sitting around in your apartment after work, slogging through boring meetup groups or getting piss drunk at Fergs Thursday-Saturday.

You're a desk-jockey who is 1 or 2 "important" meetings away from going full Fight Club on the next mofo who dares to hit you up on Teams. PS: The sublime stress relief that comes from whacking the shit out of a volleyball with other cool people has a way of making even the longest work days bearable. 
You're a cool mom

who

really

could use a break from the 24/7/365 demands of your amazing kids…and a kickass new hobby that can help you melt off the stress…and the pounds. 

You've been messing around

with pickup or rec leagues around the burg and are tired of getting the brakes beaten off of you in every game. Time to write your comeback story. 

You're an ex highschool, college, or masters athlete looking to fill the gaping void of meaning and enjoyment that is life without a competitive sport. You may be shocked how much adding sport back into your life improves your mental health.
PS: Volleyball Solutions has a strict, 100% legally binding no-assholes policy. See the FAQs at the bottom of this page our rubric to see if you qualify as a legal 100% asshole. Okay, now that we've got that out of the way…
Your Typical Beach Volleyball Class
Each class is 1 1/2 hours of fun-filled learning and gameplay rolled into one. Here's a breakdown of what that looks like.
Meet Your Coaches
While we occasionally rotate in other expert coaches, get to know these 3 faces here! When you sign up, you'll be getting to know them even better! Each of your classes will be taught by at least 1 or more of our highly qualified coaches.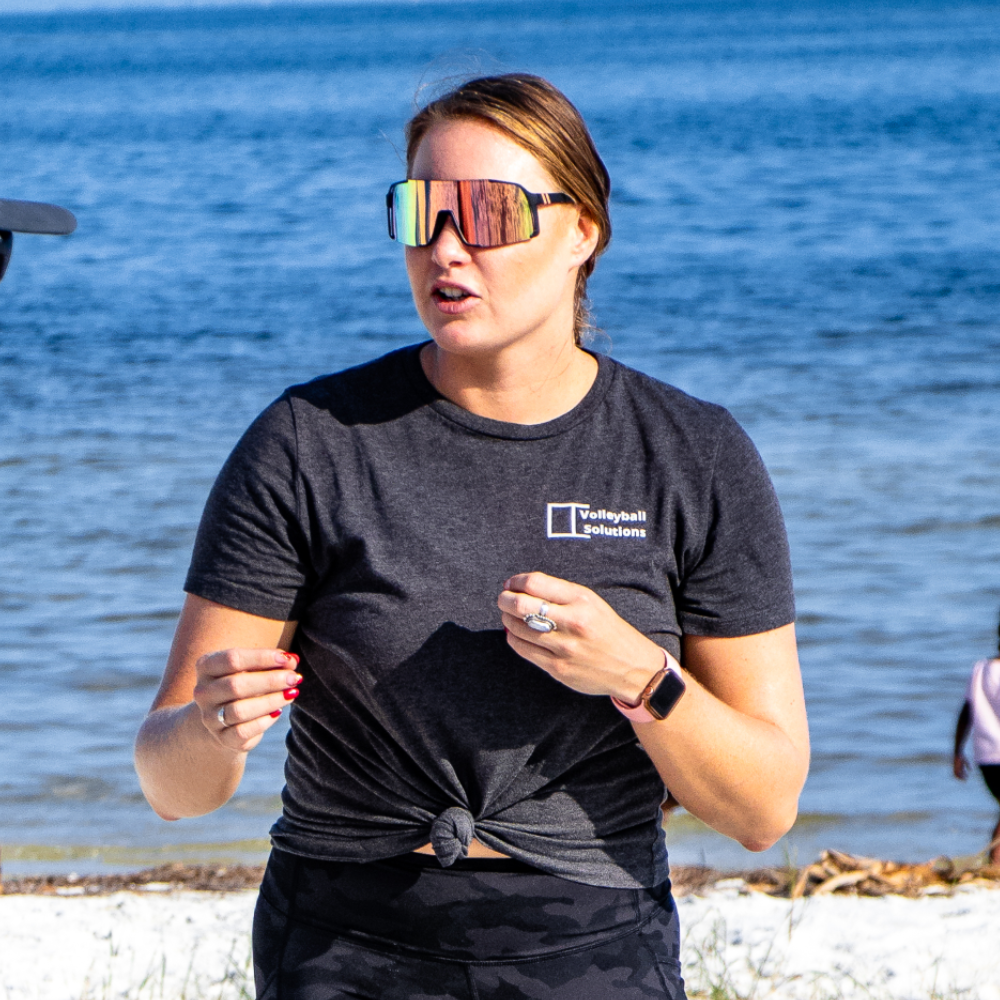 Alyx Lauren
Head Coach Alyx will be your favorite person to see, whether it's first thing in the morning or after a long day at work. Her contagious happiness has a way of washing away the stress of your day.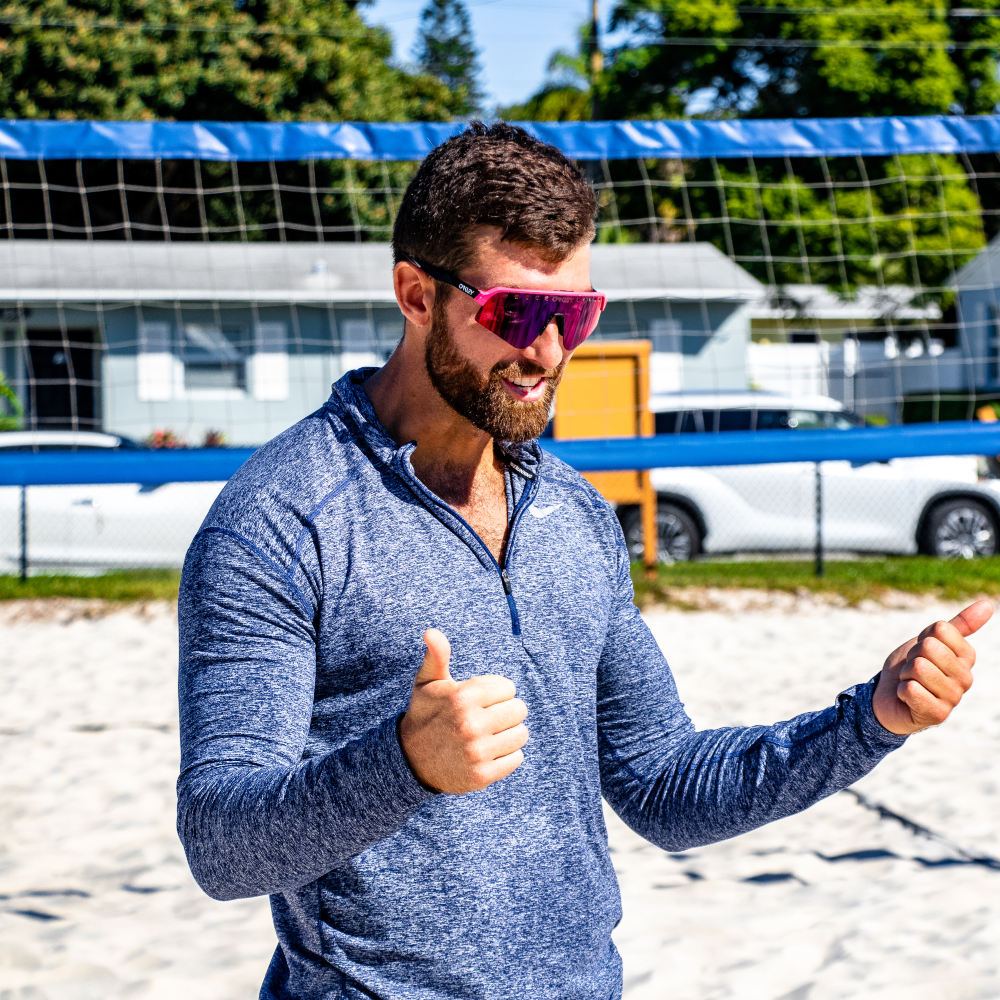 Drew Smittle
You know how you're always told – don't judge a book by its cover? While Coach Drew is certainly easygoing off the court, between the lines he knows how to get the best out of you and your game. Tough love optional :)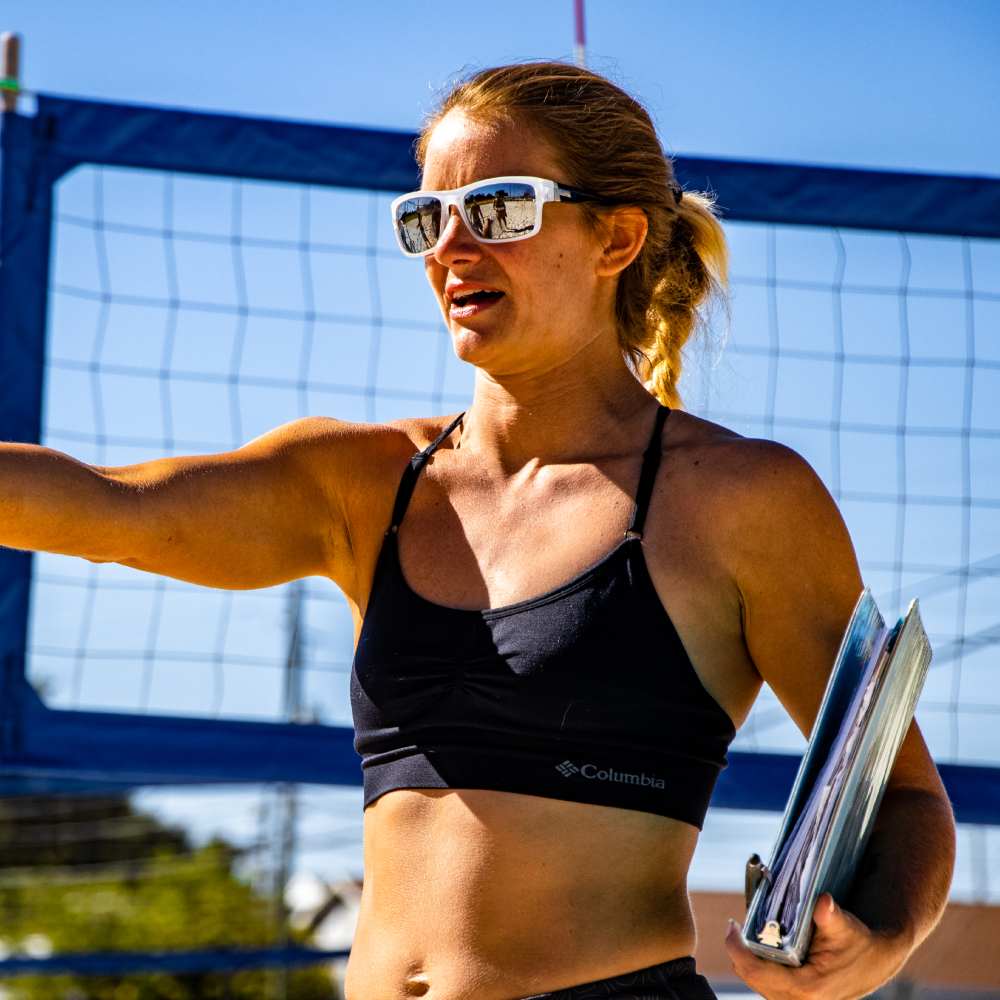 Lindsay Hamilton
Coach Lindsey is a ray of sunshine – expect lots of laughs, encouragement, and smiles all around. Her incredible passion for beach volleyball shows – you'll love it.
Start Your Beach Volleyball Journey Today!
Whether you're a seasoned player or just starting out, one of our memberships guarantees you access to our welcoming and supportive community where you can improve your game and have fun in the sun. So what are you waiting for? We'll see you on the sand!
Unlimited
Unlimited classes
Unlimited leagues
Unlimited VolleyBod
For those who want the true community experience
Pro
Up to 10 classes per month
Flexible class times
For those who want an accelerated learning path
Learner
Up to 5 classes per month
Flexible class times
For those with demanding schedules
Cancel Anytime. No Questions Asked.
We're here to grow the game and show awesome people like you how great the game of beach volleyball is. But beach volleyball is not for everyone – and if that's you, no problem!
You're free to make changes to your membership or cancel at anytime with no hassle.
Not Sure If A Membership Is Right For You?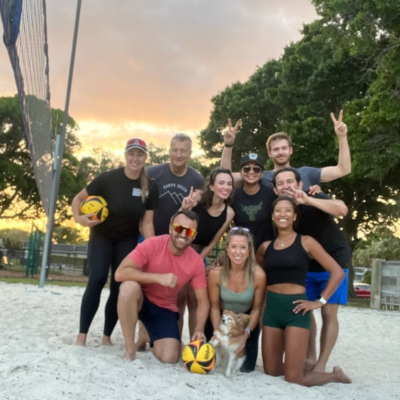 TRY A CLASS WITH ZERO COMMITTMENT FOR ONLY $37
Our 2 hour Introduction to Beach Volleyball class is perfect if you want to give beach volleyball a shot to see if you like it. This is your chance to get in the game – even if your committment issues have committment issues.
FREQUENTLY ASKED QUESTIONS